About Village Safari
A world so silent that you can hear your own heartbeats. You will get to interact with the villagers whom will have millions of stories and experiences to share with you. It will be a unique opportunity to admire the magic of the rustic environs. We can arrange village tour which includes a couple of different communities where one can meet local people as they go about their daily lives. People of Rajasthan are famous for there colorful Festivals, Fasts, Ceremonies and for an art of living happy in scarcity of resources.
Bishnoi Village Safari
The Bishnoi's are a eco Friendly sect of Hindu religion, it is one of the different community of Rajasthan who are famous for there rich cultural Rajasthani Life and there true love for nature and animals.
We intend to show that Indian and foreign guest a glimpse of rich cultural life around their state of Marwar, A True Rajasthan. We organize full day and half day safaris at very reasonable cost and in some ways give our sincere efforts to help the poor and needy local people in this water scarce region.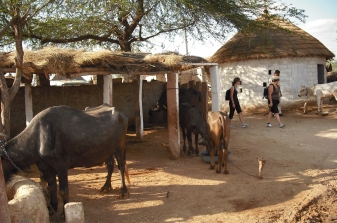 ......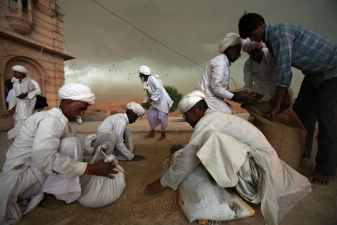 . .....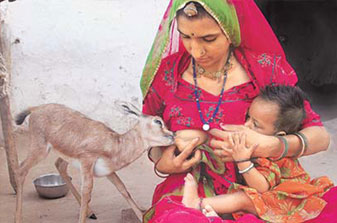 Osian Camel Safari
One of the best ways of exploring the Northern part of India is by going for a camel safari, which will let you to appreciate these majestic ships of the desert. The camel safaris are mainly organized to take the tourists to even those places, which cannot be reached by other things like cars or buses. It is the best thing that can take the tourists close to the tradition and the cultural aspect of the people. You can enjoy camel safari at various tourist destinations in North India. You can also feel the exotic life style of the people of Rajasthan by residing at the camps during your camel safari in Rajasthan.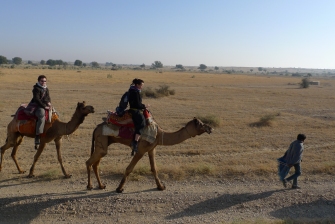 ......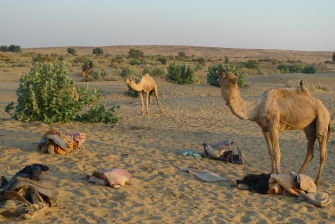 . .....