About Jodhpur Gymkhana Club
For those who wish to Experience Nature in True Senses, We take this Opportunity to Welcome them at "Jodhpur Gymkhana Club" - An Exclusive Club in Jodhpur. Located on the grand palace near Umaid Bhawan also known as (Chittar Palace) where maharajas came for hunting Tigers & Black Buck. Jodhpur Gymkhana Club offers an Authentic Jungle Experience. Resort offering a luxury vacation experience to couples, families and to all those who are seeking quality time with their love ones.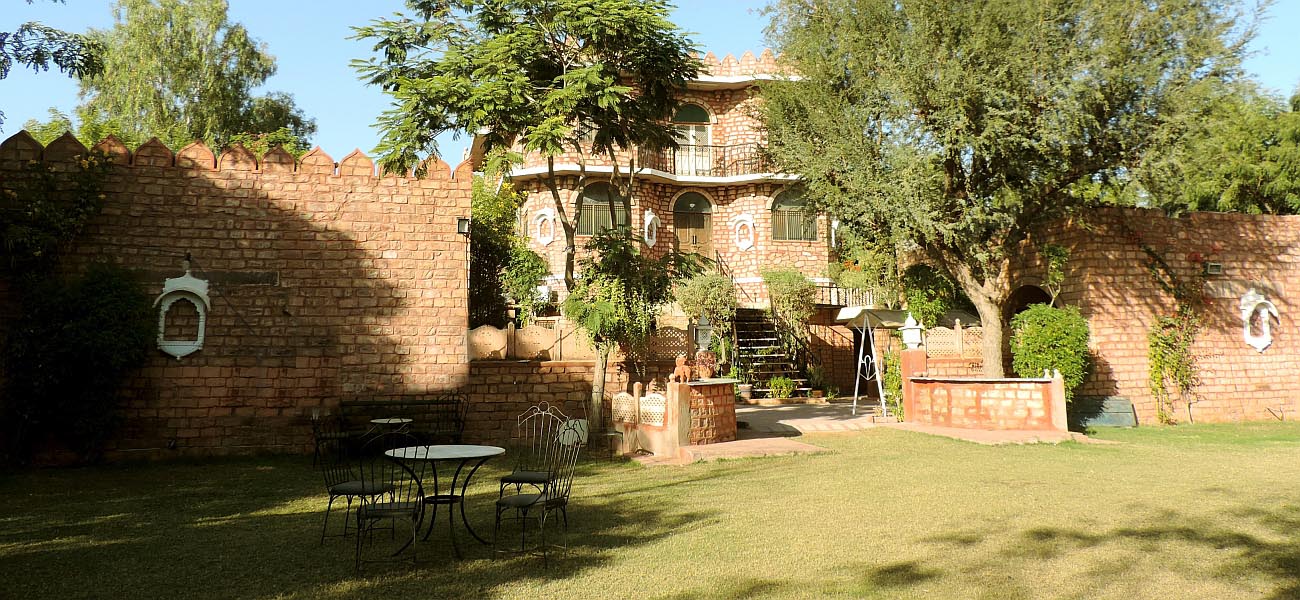 We are able to realize our vision of creating a place for guests who long to stay somewhere that's unlike anywhere they've ever been. It's simply a functional, comfortable and beautiful work of art. Enjoy the brightest accommodation and a truly relaxing and refreshing stay at our club, whether you're here on business or for pleasure.
Jodhpur Gymkhana Clubis conveniently located at a Distance of just 4.8 Km from Jodhpur Airport and 7.4 km away from Jodhpur Railway Station, just about 10 min drive, and the Scenic Mehrangarh is just 8.5 kms Away.
Rooftop and Garden Restaurant, and many other attraction which gives a Complete Outdoor Relaxing Experience.
A Restful lawn with Perfect Place to Relax and Feel The Nature. Outdoor Seating Area in the Lawn under the Shadow of trees gives you a Relaxing Peace of Mind and Soul With Only the Voice of Wind and Chirping Birds Hitting through your Ears.
Jodhpur Gymkhana Club is Borne out of passion for Nature and its Preservation. Its Caretakers are Committed towards Promoting Sustainable Eco-Friendly Tourism, Keeping this Goal in Mind,utmost care has been taken while Developing the resort to ensure that not a single tree has been UpRooted.
Our Guests are Requested to Support this Cause by Minimizing the use Electricity, Avoiding littering the Jodhpur Gymkhana Club in any form and Promoting the Reuse of Towles, Bedsheets and linens and help us to Save the Water And Preserve the Nature.